We store your helmet (until your next tour)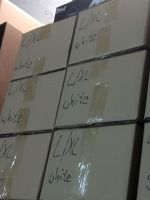 Most of our guests like to cycle with helmets. But no one likes to carry them around. And since many of our guests need their helmet on their next cycle tour with us again, we decided to offer keeping our guest's helmets over the winter. This service is of course free of charge. We got lots of space in our garage.
So when cycling with us again, your helmet is already there. One item less to worry about when leaving home. And more room for souvenirs in your suitcase.
And while bicycle helmets can be quite expensive, we are offering less pricy ones for having on your Mercurio cycling holidays. Look here, and don't tell anyone!