Cycling the Austrian Danube, Passau to Vienna
What our Guests say keeps us rolling: When asking our guests "Would you recommend Mercurio Bike Travel to your friends?" we usually receive an "Always". 97% of our holiday makers rate us with ten out of ten. Feel free to ask us for a contact of a former guest near your place.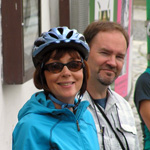 Nancy and Dave from British Columbia

... liked most when cycling the Danube in Austria: "the pace of each day, the route's proximity to many interesting sites and views, the small group, time to relax each day"

... and overall: "The thoughtful, personal way to see Europe by bicycle"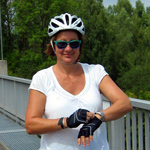 Lizzie from Hong Kong

... about the cycle trip from Passau to Vienna: "Beautiful scenery, excellent guide, flexible and great support."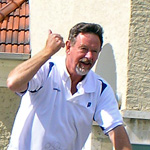 Esther and Mick from Dublin
... liked most when cycling the Austrian Danube: "Cycling through the vineyards, Melk Abbey and the dinner in Melk. "
... about their cycling holidays: "An ideal way to enjoy a country knowing that everything is organised efficiently."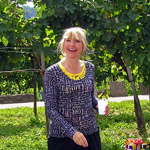 Jo and Bob from Colorado
... about their bike tour in Europe: "I will remember the joy of riding a bike along the Danube River forever. Our fun and carefree day cycling was always followed by a fun and carefree evening. Bravo, Mercurio!"
Jo from Colorado
Ben from Birmingham
... describes his cycling holiday from Passau to Vienna as "Healthy, with a wonderful mix of sight-seeing & social activities. Excellent organisation with meticulous attention to details."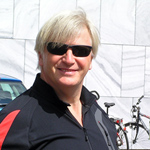 Ian from West Yorkshire
... straightforward about his cycling holiday on the Danube cycle path: "Extremely relaxing, good company, well organised, great value for money!"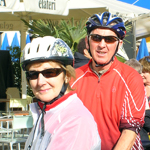 Margaret and Richard from Tipperary
... liked most when cycling the Danube: "Cycling in beautiful scenery and the picnics. "
... briefly about their bike tour: "Efficiently organised with consideration for everyone."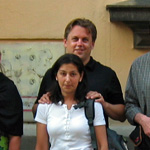 Maria and Joseph from Amsterdam
... liked most when cycling the Danube in Austria: "The accomplishment of being able to handle the bike over such distances."
... about their cycling holiday: "We very much appreciated to focus on the unique experience without having to worry about all the details."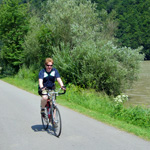 Dave from Dublin after coming back home:
"Hi Andre, just a quick note to say thank you for a great week of cycling - everything was excellent and I really enjoyed myself. Bis zum nachsten mal. Dave" (via e-mail)
To our previous guests: If you would like to contribute a feedback here, please let us know. We will be more than happy posting your comments. Please use the >Contact Us< page or send us an e-mail. Thank you in advance!